Designed especially for children under five to encourage the development of kindergarten readiness skills using the Palmetto Basics.
---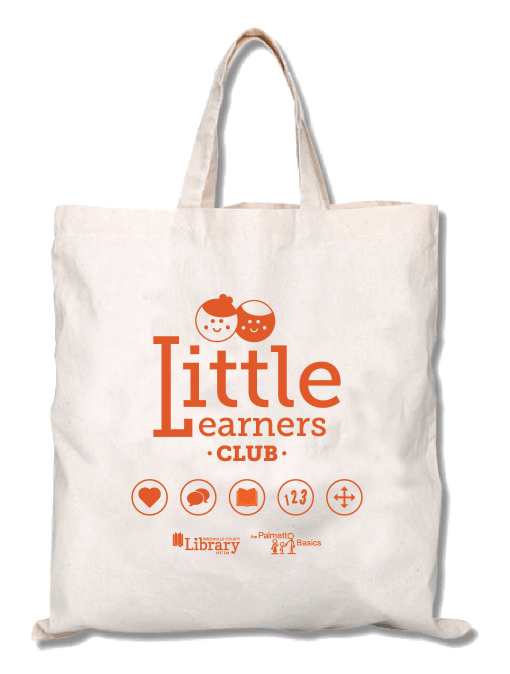 Join Little Learners Club
Download a Little Learners Club log or pick one up at your library.
Complete 100 activities with your child for each of the Palmetto Basics except Read and Discuss Stories:
After you complete 100 activities in one category, come to the library and choose your first pin. You'll also receive a Little Learners Club tote bag. Earn additional pins as you complete additional categories.
In order to earn the Book pin, you must Read and Discuss 600 books with your child.
The Palmetto Basics activities are meant to span and enrich the early years of your child's life. Complete Little Learners Club requirements by kindergarten to foster school readiness.
Children ages 4 and under can now get their own library card. With this card, you can check out up to 20 children's books and 10 children's music CDs for your little one.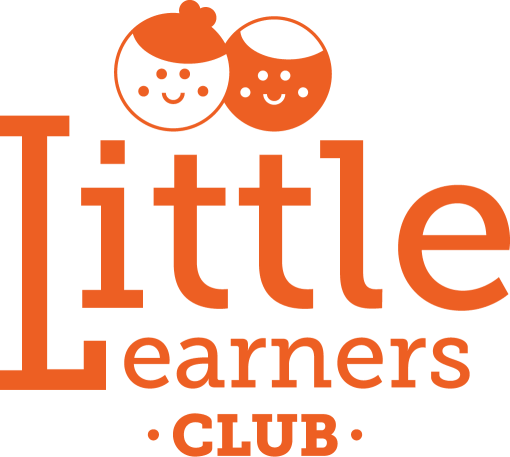 FAQ
Why isn't Little Learners Club for ages five or older?

Little Learners Club is an enrichment series of fun activities (based on the Palmetto Basics) that develop kindergarten readiness skills.

Do caregivers need to pick up their tote bag/pins at the location where they registered?

Caregivers may pick up tote bags and pins at any location, regardless of where they registered.

What do the symbols on the pins/tote bag mean?

The five featured symbols correspond with the Palmetto Basics--fun, simple, and powerful ways to help children become the happiest and most successful they can be!

Do the pins need to be earned in any particular order?

No

Can caregivers earn multiple pins at the same time?

Yes

Can caregivers count reading the same book or doing the same activity multiple times?

Yes, children learn through repetition.

Should caregivers complete one category before beginning the next?

No. The Palmetto Basics are meant to work together for kindergarten readiness. While working towards the goal of reading 600 books by K5, caregivers should be doing activities in the other categories.

How long should it take most people to earn all 5 pins?

The program is meant to span the early years of your child's life. The only goal is that your child finish before beginning K5.