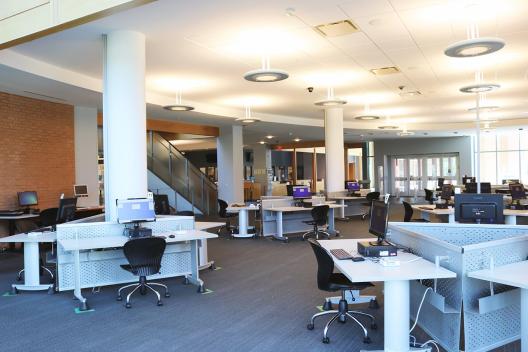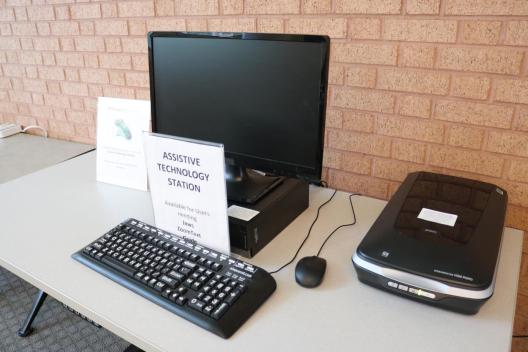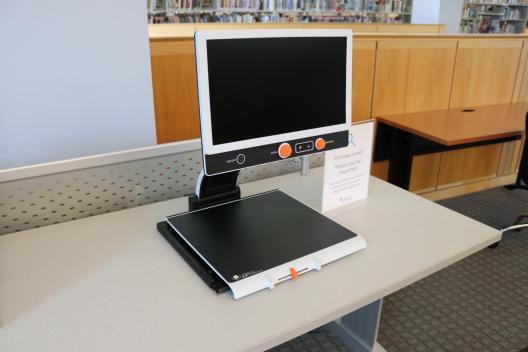 WiFi
WiFi is available at all library locations, and network coverage includes the lawn in the front of Hughes Main Library on Heritage Green in downtown Greenville and parking areas at all 11 branch libraries located throughout Greenville County. Newly installed directional antennas enable students, job searchers, unemployment benefit applicants, and individuals honing a particular skill to freely access the Internet. Access is available daily from 6a-9p.

To connect, select gclswireless from the list of available wireless networks and click "Accept".
---
Public Computers
The Technology Center at Hughes Main Library is on the lower level and features some resources unique to this Library System location.
Computers are available for all Greenville County Library System card holders to use for three hours per day. Don't have a library card? Ask a library staff member about a free computer user card or a one-hour guest pass when you arrive.
Assistive Technology Station
Equipped with reading software for those with visual impairments
Trackball mouse available for those with motor impairments
Public Scanner
The public scanner is free and its use does not require a library card.