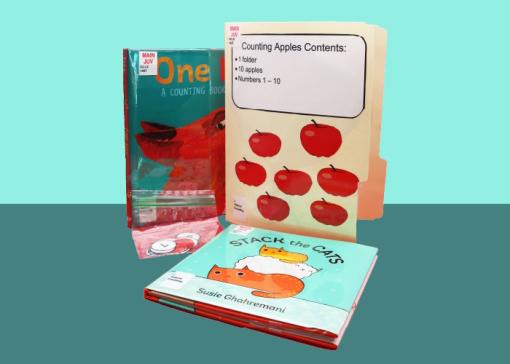 Teaching Kits are themed bins containing library materials that will engage children with their parents, families, caregivers, and teachers. Youth Services staff have selected library materials that correlate to a specific theme to create an interactive learning experience.
Each Teaching Kit has been correlated to the following learning standards:
South Carolina Early Learning Standards
South Carolina College and Career-Ready Standards
Teaching Kits contain:
Picture books
Beginning Reader books (EZ-Readers)
Non-fiction books
Bilingual books (Spanish/English)
May also include rhymes, fingerplay, and other interactive activities
---
For: Babies, preschoolers, toddlers, and school-age children
Ideal for: Parents, families, caregivers, teachers, and homeschooling families
Loan period: 14 days
Checkout limit: Two Teaching Kits (and/or Launchpad Learning Tablets) may be checked out at a time.
Return to: The circulation desk of any library location.
Availability: Teaching Kits are available at the Hughes Main Library and can be checked out by Adult library card holders. Teaching Kits may be placed on hold for pick-up at any library location.
---
Check out a Teaching Kit