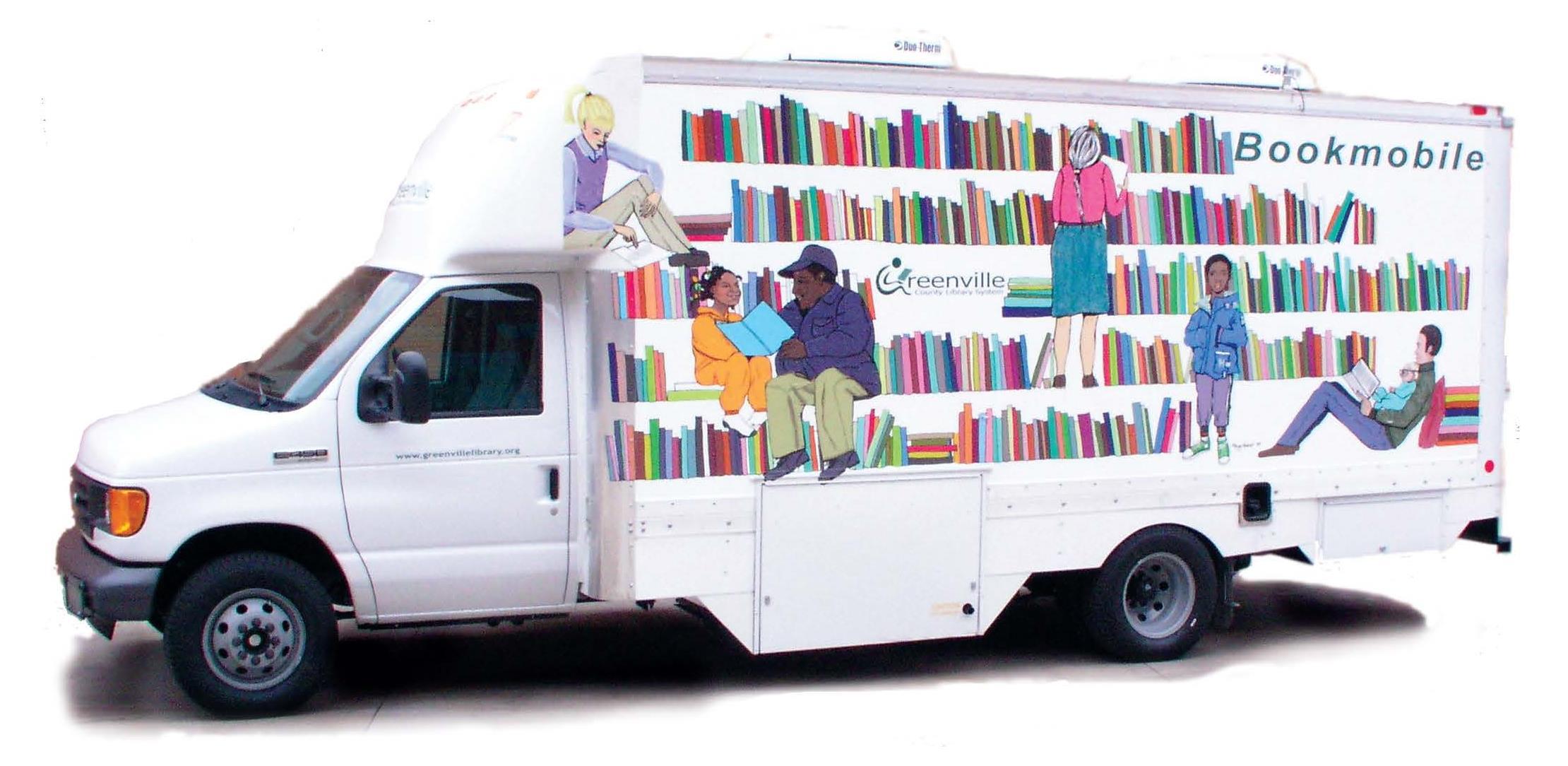 Contact
864-527-9252 gro.yrarbilellivneerg@elibomkoob
Bookmobile services are not available at this time.

The bookmobile visits 10 locations in rural areas of Greenville County. Its collection provides the same material formats available at branch locations, including bestsellers and popular audiovisual materials – and patrons may request items from any library location to be routed to their bookmobile stop.
The Bookmobile will not operate if Greenville County Schools are closed due to inclement weather.