Branch Meeting Spaces
Hughes Main Library Meeting Spaces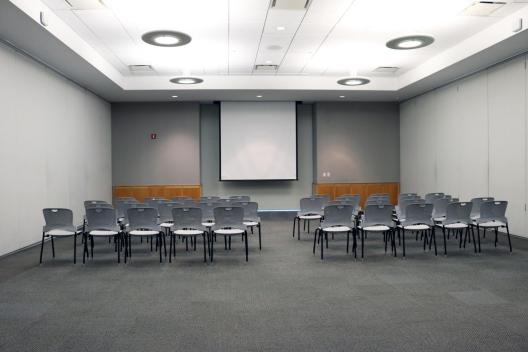 Meeting spaces available for reservation include meeting rooms and conference rooms at all locations, the Collaboration Space at the Five Forks Branch and the Computer Training Lab at the Hughes Main Library.
To request a reservation for a large meeting room in any of our locations or to use the Collaboration Space at our Five Forks Branch, complete a Meeting Room Application. For use of the smaller conference rooms at any location, complete a Conference Room Application. The Computer Training Lab Application should be used to request a reservation for the training lab at the Hughes Main Library.
Submit your application for a room reservation via email or fax to the library location you wish to use. Fax numbers are listed on the application.