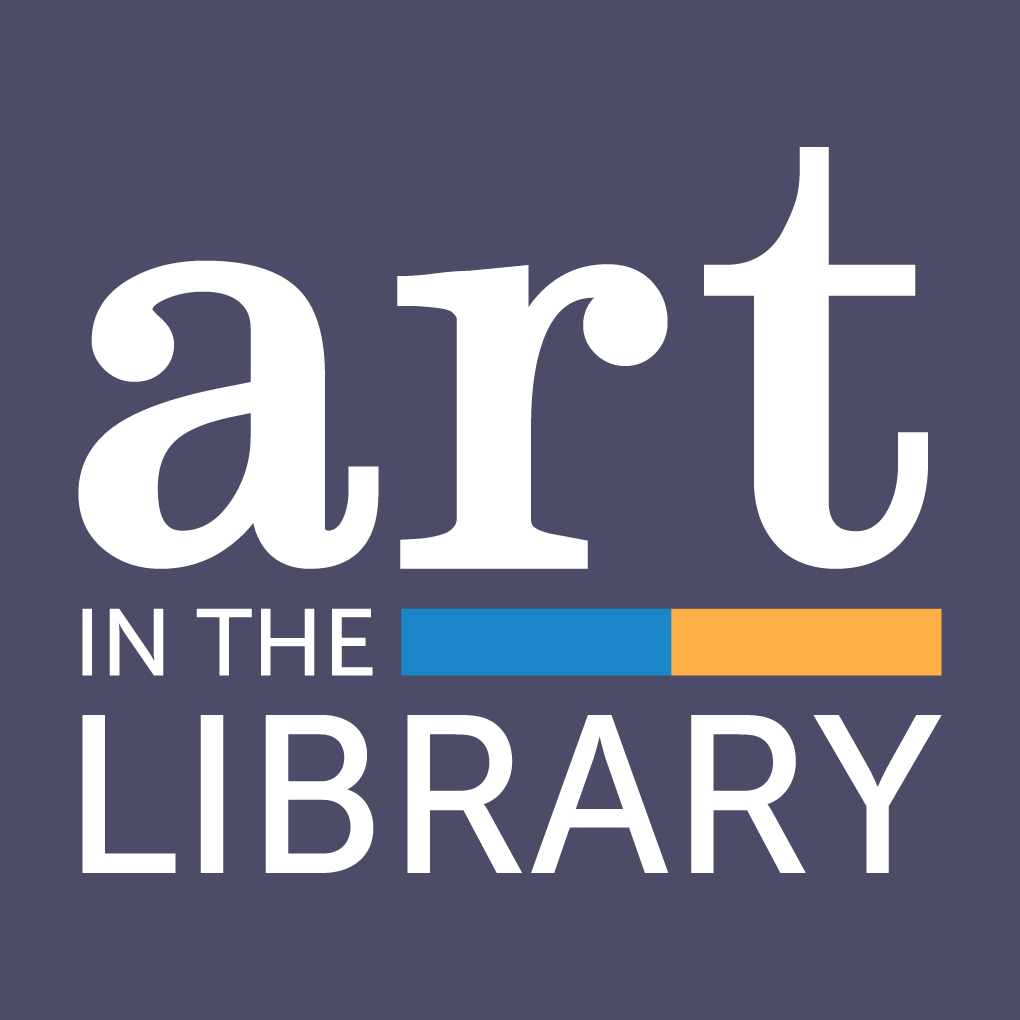 In keeping with the Greenville County Library System's mission to champion literacy, inspire learning, and foster community connection, we are pleased to host regular exhibits featuring the work of local artists in the main entry area of the Hughes Main Library. Over 300,000 annual visitors will have an opportunity to discover and enjoy local art that relates to literature, film, music, local history or to the library.
Fall/Winter 2021 Exhibit
Meet the Artists
Danielle Fontaine
Danielle Fontaine was born in Saint-Adelphe, Québec, Canada. Fontaine's fascination with art began as a child, with the architecture of the Montreal World's Fair. The fantastic forms, colors and stories of Expo '67 inspired Fontaine's study of architecture and later, creative writing. Fontaine joined the new Greenville Center for Creative Arts in 2015 as one of its inaugural studio artists, and has long been active in various aspects of Greenville's art scene including initiating the pilot program for The Warehouse Theatre's This Wooden O educational outreach and mentoring the first Greenville County High Schools Art Exhibit during the inaugural year of Artisphere. Fontaine is the co-founder and curator of the SeasonArt Series, a happy marriage of visual arts and literature at The Warehouse Theatre. With her husband Bill McLendon, Fontaine founded the Brandon Fellowship at the Greenville Center for Creative Arts and currently serves on the Urban Panel of the City of Greenville's Design Review Board.
Donna Herron
Donna Herron is a visual artist and freelance writer. Originally a painter, Donna now works in a variety of art mediums as her mood and inspiration dictate. For the past eight years, she has also been writing online articles about arts, crafts, and decorating. She has a BFA in Studio Art from the University of Massachusetts – Lowell and a master's degree in non-profit management from Carnegie Mellon University. After years of working in arts education and fundraising, Donna now hosts two blogs and writes craft tutorials and knitting patterns for online publications. Originally from Massachusetts, she now makes her home in Simpsonville, South Carolina.
Robin Walton
Robin Walton has enjoyed a lifelong interest in the arts and her studies include instruction from The Student Art League in NYC, Hilton Head Art League, and the Greenville Center for Creative Arts. Settled in Greenville full time now, she has been able to set up a studio of her own, but still considers herself a student of the craft. Working primarily in oil, she is always keen to experiment with other mediums as well. In recent years, Walton has been building dioramas that explore allegory and symbolism in folk and fairy tales, along with mythological and Biblical themes. Walton has received numerous awards for her work including two first place awards from the Hilton Head Art League. Her work has been featured in art shows including those hosted by the Coastal Arts Center of Hilton Head as well as Artisphere. Walton enjoys using her artwork as a way to give back to organizations in the community including the Wexford Charitable Foundation and PEP (Programs for Exceptional People).
Doug Young
Doug Young has been sculpting for more than 30 years and is best known in Greenville, SC, for his life-size bronze works. The works of his which are featured in this Art in the Library exhibit are bronze pieces representing any number of literary characters, but he prefers to leave that interpretation to the viewer's imagination. While each of us may have a favorite piece of literature, "The Centaur" certainly reminds us most recently of the Narnia series. "The Maestro" with his violin, presents confidence, calm and comfort. He depicts not only a character of bygone years but also a musician ready for a solo concert. As Young puts it, "I'm a sculptor. It's that simple…I have been given this work to do, so I work and keep learning."
---
Requirements
The artist must be a Greenville County resident or student enrolled in a school in Greenville County.
Artwork must be original and professionally presented. Artwork must contain themes related to literature, film, music, local history or the library in general.
Artwork may be two or three dimensional, but must fit within the following display case dimensions:

50in wide x 7ft tall x 1ft deep

1 case this size, about the size of a wardrobe w/several glass shelves

19in wide x 3ft 22in tall x 17in deep

2 cases this size, 2 glass shelves in each

4ft wide x 29in tall x 19in deep

1 case this size, 1 glass shelf

Similar in size to 4ft wide x 29in tall x 19in deep but not a perfect rectangle

1 case this size, 1 glass shelf

The Exhibit Application Form must be accompanied by images in jpg, png, tiff or other common image format of each of the works the artist is seeking to display along with dimensions of each of the works.
The Exhibit Application Form must also include a brief artist statement, 75-150 words.
The artist must also include a resume or CV.
The library cannot offer the works for sale at the library. However, contact information for the artist may be provided with the display for interested buyers to contact the artist directly.
The display area is family friendly, so please submit only materials appropriate for a wide range of ages.
Submissions will be reviewed by the exhibit committee of the library. Not all submissions will be accepted.
Artists whose works are accepted must be available to appear at an opening reception at the Hughes Main Library.
Security
Your art will be exhibited in a public space. Normal precautions for the security of the exhibit will be exercised by the Library, but ultimate responsibility for the exhibit is that of the artist. The Library is not responsible for damage or theft, and provides no insurance coverage for this purpose.